In recent years, banks and credit unions are required to ask people whether they want to "opt in" for overdraft protection for their checking accounts. It is important to point out that overdraft protection and nonsufficient funds (NSF) are not the same things, as many people get these two confused.
To illustrate how overdraft protection works and how it is different from NSF, we will look at what happens when you attempt to make a purchase using your debit card, or a check arrives and is to be cleared against your account but you lack sufficient funds. Your financial institution will do one of several different things, based on the services offered by your financial institution and how you have your account set up.
They will pay the amount and charge you an overdraft courtesy fee if you "opted in."
They will transfer the funds from a linked savings account into the checking account for overdraft protection and process the payment.
As you can see, the primary benefit of having overdraft protection is it prevents embarrassment when you are checking out so your debit card is not declined. In addition, if you still write checks, you do not have to worry about the added fees and costs associated with NSF, which we will discuss shortly.
Another benefit of having overdraft protection is in cases where you have an unexpected emergency and do not have a credit card or cash to cover the costs, like your car broke down and you had to get it towed and repaired. Plus, you do not have to worry about situations where you have a payment due on a certain date but may be short on the funds to cover the full amount.
While overdraft protection can be a blessing for many people, unless you have a linked account to draw from you should not make it a habit to frequently overdraw your account, as the fees can start to add up. Plus, your reputation with your financial institution could be hurt.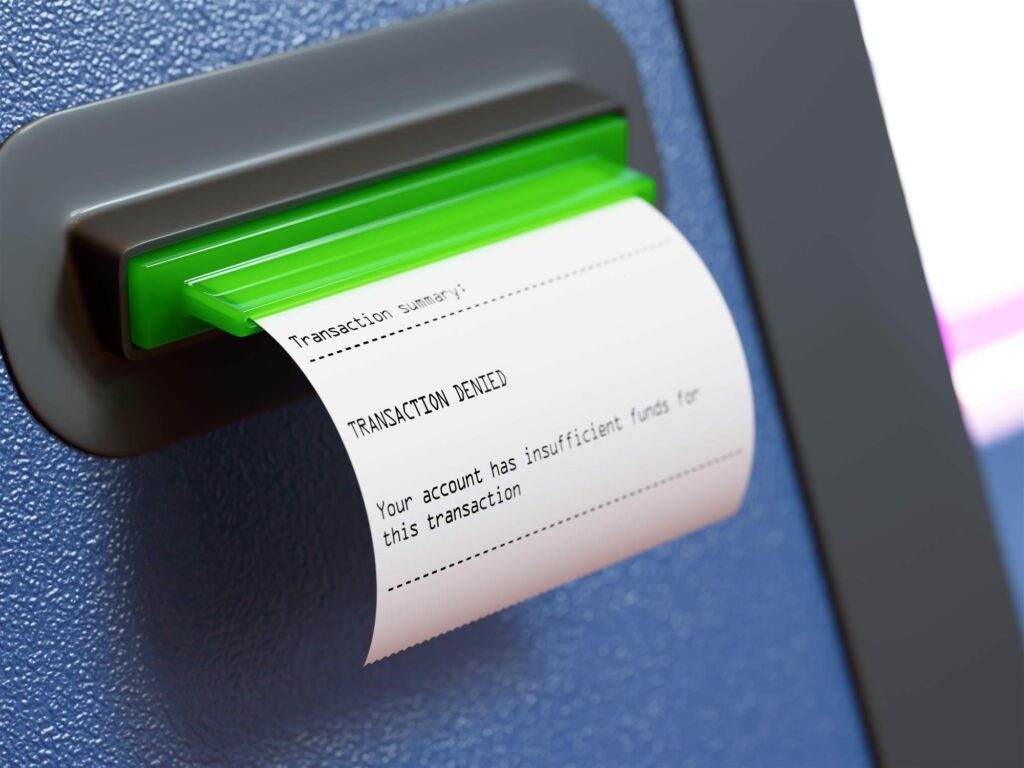 Why Overdraft Protection Is Better Than NSF
With NSFs, you can be charged multiple fees by your credit union or bank, along with a fee from the depositor's credit union or bank, and, on top of these, a returned check fee charged by the person to whom you owe the payment, which can easily add up to well over $100 per NSF item. In addition, any unpaid items are reported to ChexSystems, which is like a credit reporting agency and can affect your ability to open new financial accounts.
The best way to avoid fees associated with NSFs and overdrafts is to monitor your account balance and keep track of your spending. Here at The People's Federal Credit Union, we are happy to offer overdraft courtesy after 60 days for a new member  checking account should you opt-in, and we are happy to link a savings account to your new checking account for free to serve as overdraft protection. We also make it easy to monitor your accounts with our mobile and internet apps. To learn more about our apps, share savings, and rewards checking accounts, please feel free to stop by your nearest branch or contact us at 806-359-8571 today!