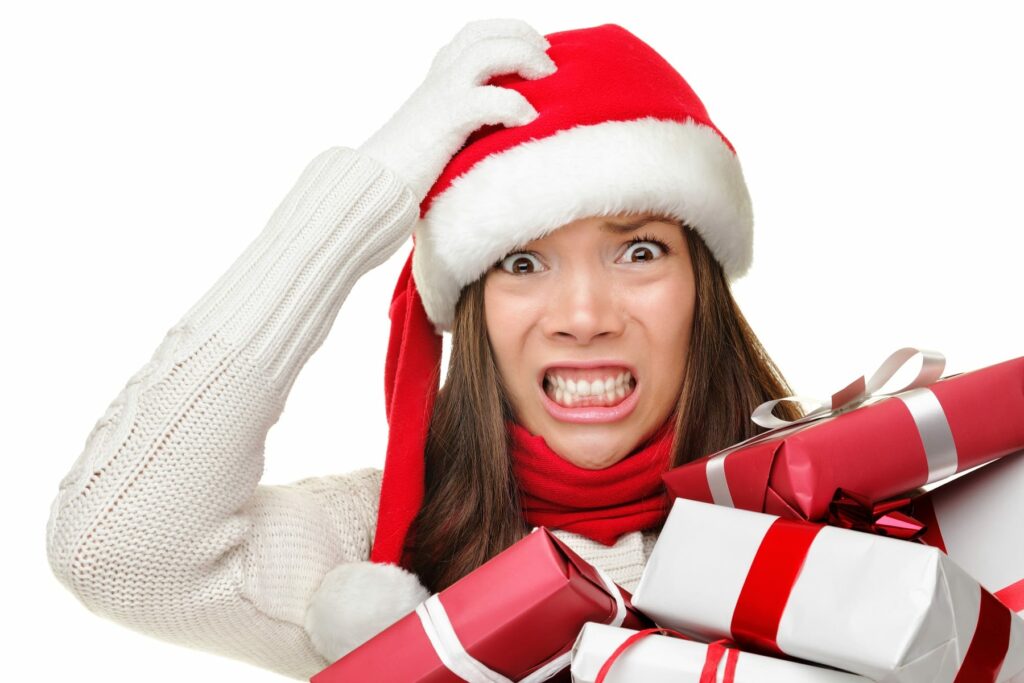 With the holiday season quickly approaching, it can be very easy to spend way too much on gifts for your family and friends. Before you start any of your holiday shopping and maxing out all your credit cards, we recommend reviewing these great ways on how you can avoid overspending this holiday season.
Make a list of everyone you will get gifts. You need to know how many people you need to buy gifts for ahead of shopping.
Set a spending limit on each person on your gift list. The next step is to decide how much you want to spend on each person.
Make a list of holiday expenses. Besides gifts, you need to remember any food, decorations, travel, wrapping paper, charitable holiday donations, etc.
Now that you know how many gifts you need to buy, how much you want to spend, and how much your other holiday expenses will cost, your next step is to create your holiday budget. Creating a budget is simply setting a spending limit on how much you want to spend to cover all of your holiday expenses.
When creating your budget, make sure to only use any extra money you have left after covering your other monthly expenses. Remember to include subtracting out your housing payment, car payments, utilities, groceries, etc. and set this money aside so it does not accidentally get spent on holiday shopping.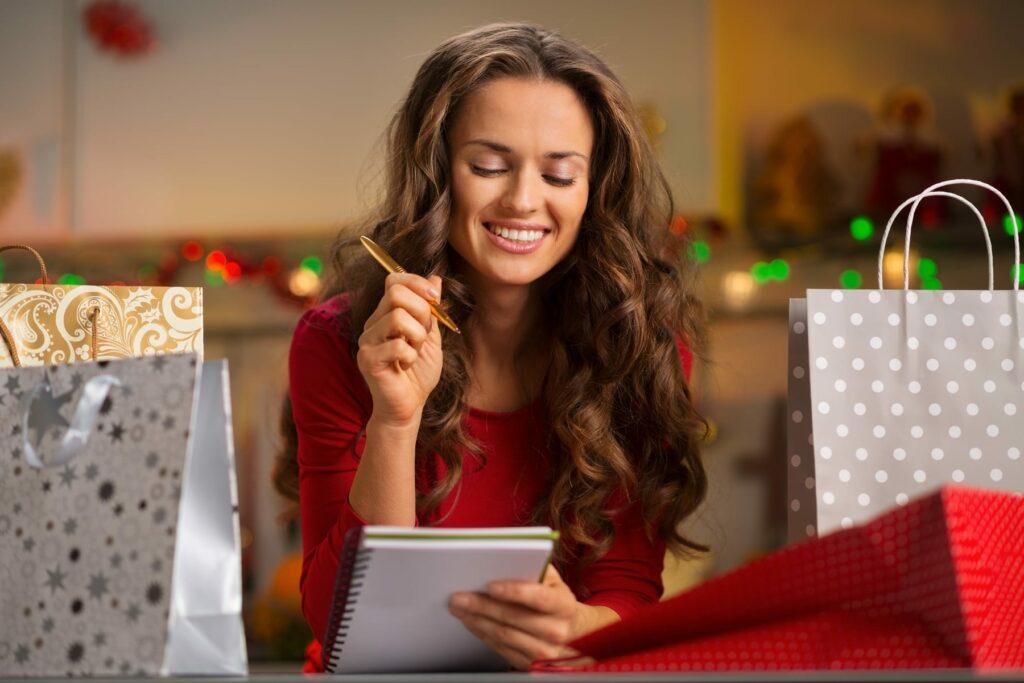 To stretch your holiday shopping budget further, make sure to:
Take advantage of Black Friday and other holiday sales and promotions. Most stores will have deeper discounts on many items. You can find these deals online or by visiting the stores on Thanksgiving or Black Friday. Don't forget to also check out Cyber Monday deals.
Use promotional discounts when they are available. Some stores will have special percentage discounts and other promotions just about every week leading up to Christmas. Utilize these if you still need to finish up your holiday shopping.
Use coupons and weekly savings ads to save on holiday food costs. Shop your grocery store's weekly ads and look for matching coupons. By buying items when they are on sale and using a coupon, you can stretch your holiday food budget further. Many items will last if they are canned or can be frozen, so you don't have to get all of your holiday food at once.
While you may be tempted to just charge everything to your credit cards, this is not always the best solution to cover your holiday expenses. You will have to pay interest on top of what you charge. In addition, your existing payments will go up, which could cut into your other living expenses. When using credit, remember to only charge what you can afford.
Even though it might be too late this year, consider opening a separate savings account to set aside money each pay period for your holiday shopping next year. This way, you will have the cash to pay for all your holiday expenses.
For this year, you can take advantage of cash back on your debit card holiday shopping purchases with a Kasasa cash-back account from The People's Federal Credit Union. To learn more about opening an account, please feel free to stop by your nearest branch location or contact us at 806-359-8571 today!