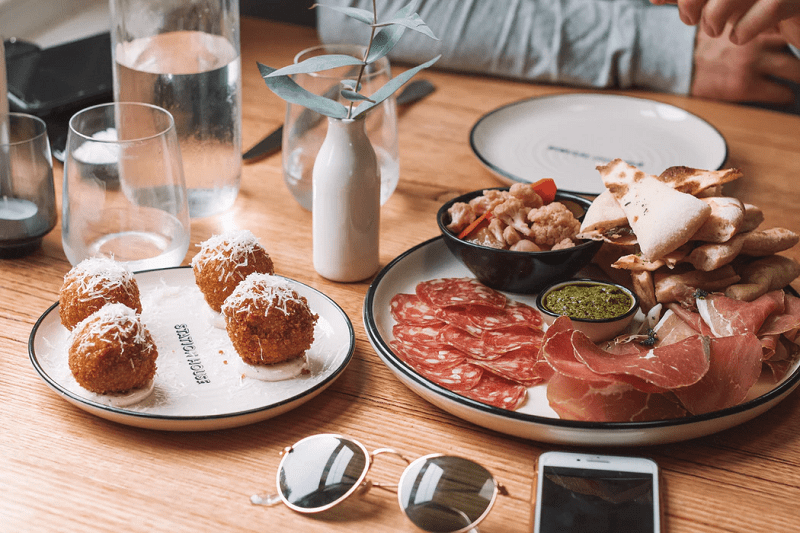 Food is one of life's greatest pleasures—until the bill hits your checking account, that is! Whether you're dining in or out, food expenses can quickly chomp away at your budget. While everyone deserves a good meal, it doesn't have to be expensive; in fact, with a few tricks and some smart budgeting, you can enjoy even better food for less money. Read on to learn how to save money while eating out or in.
How to Save Money While Eating Out
When it comes to saving money, restaurants are usually the first things on the chopping block. Though it's usually cheaper to eat at home, there are still ways to save at your local restaurants.
Use Discounted Gift Cards
Many restaurant gift cards are sold for 5-25% off their face value on websites such as Cardcash.com and GiftCardMall.com. Simply visit one of these websites, search for your favorite restaurant, and reap the savings.
Look For Coupons and Promotions
Most restaurants offer coupons and regular promotions to draw in more customers. While many of these coupons are distributed through email or social media, local coupon mailers or websites are also great places to look. If you're really on a coupon kick, consider getting an annual dining card for even more exclusive deals.
Avoid High-Profit Menu Items
If you're going to pay full price for an entree, you should at least get your money's worth! Menu options such as pasta and pizza are highly profitable for restaurants, meaning that only a small fraction of what you pay is for the food. Instead, try purchasing higher-value entrees such as steak or seafood.
Stick to One Course
Adding appetizers and desserts to your meal can easily double—if not triple—your bill. Instead, spend a little extra on an entree or graze on a selection of appetizers. If you're dining with someone else, splitting entrees also helps save money—and maybe even your waistline!
Bring Your Own Wine
Alcohol is another high-profit item, with most wine bottles going for three to four times their retail price. While laws can vary by location, many restaurants allow customers to bring their own wine or beer. Just be warned: Some restaurants charge a "corking fee" that can eliminate the savings.
How to Save Money While Eating In
Dining in can cost as much as dining out if you're not careful. By capitalizing on your own cooking skills and a few money-saving tips, you can enjoy restaurant-quality food without the restaurant price.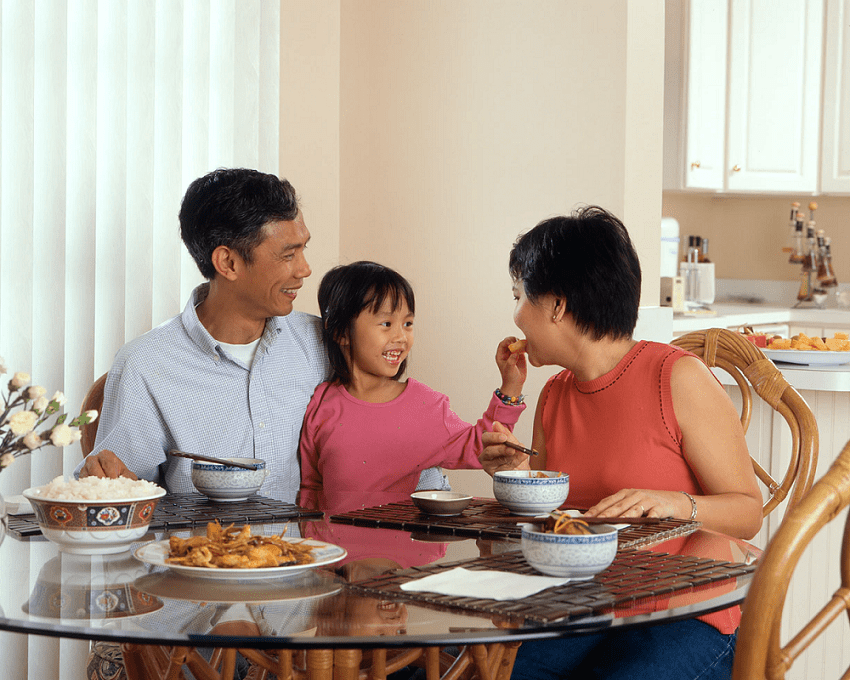 Learn to Cook
Learning to cook is a great way to save money while eating amazing food at home. By having complete control over your spending and ingredients, you can make the foods you want while staying within your budget.
Shop Smart
Cooking at home presents additional savings if you're a savvy shopper. Try planning meals around weekly discounts from your supermarket's weekly flyer, or shop according to the season to get the highest quality of produce at the best price. Also be on the lookout for rewards programs and other discounts.
Limit Takeaway and Food Delivery
Though takeaway and food delivery are tempting in our busy lives, they can be just as expensive—if not more so—than dining out. When you do order out, however, utilize coupons and promotions whenever possible; while it's still more expensive than cooking, it can be a happy medium between cooking at home and dining out.
Try a Meal Prep Service
If you want to cook at home but loathe the idea of planning menus and choosing ingredients, a meal prep service may be a good option. After tailoring a menu according to your tastes and budget, a meal prep service will ship you fresh ingredients and recipes every week. In some cases, people save even more money than they would by shopping for themselves.
Other Ways to Save
No matter how or what you choose to eat, cutting costs and keeping to a budget are always important. By opening a checking or savings account with The People's Federal Credit Union, you'll avoid unnecessary bank fees while earning interest on your balance. To open an account and start saving money, call our team at (806) 359-8571.