Saving money is crucial for financial stability and achieving long-term goals. High-yield savings
accounts offer an attractive option for individuals seeking to grow their savings with potentially higher interest rates. Let's explore the advantages and disadvantages of high-yield savings accounts, providing you with valuable insights to help you make smarter choices for your financial future.
Pros of High-Yield Savings Accounts
High-yield savings accounts typically offer better interest rates than traditional savings accounts. This means your money has the potential to grow at a faster pace, helping you reach your savings goals sooner.
One of the significant advantages of high-yield savings accounts is the safety and security they provide. These accounts are typically insured by the Federal Deposit Insurance Corporation (FDIC) or the National Credit Union Administration (NCUA), which means your deposits are protected up to $250,000 per depositor, per insured bank or credit union.
High-yield savings accounts offer flexibility and easy accessibility to your funds. Many credit unions provide online banking features, allowing you to manage your account from anywhere at any time. Additionally, these accounts often have no minimum balance requirement, making them suitable for individuals with varying income levels.
High-yield savings accounts can play a vital role in achieving your financial goals. Whether you're saving for a down payment on a house, a dream vacation, or building an emergency fund, the higher interest rates can accelerate your progress and provide a sense of security during unexpected financial challenges.
Cons of High-Yield Savings Accounts
Some high-yield savings accounts may impose limitations on withdrawals or transactions. It's essential to review the account terms to ensure they align with your intended usage. Additionally, there may be fees or penalties associated with exceeding these limitations.
While high-yield savings accounts offer better interest rates, it's important to consider the impact of inflation. Inflation can erode the purchasing power of your savings over time. For long-term savings goals, it may be worth exploring other investment options with potentially higher returns.
While high-yield savings accounts have their advantages, it's worth considering alternative investment options. Depending on your risk tolerance and time horizon, you may find that other investment vehicles, such as stocks, bonds, or mutual funds, offer greater potential returns.
How to Open a High-Yield Savings Account
Compare interest rates, fees, and customer reviews to identify reputable banks or financial institutions that offer high-yield savings accounts. Take into account online credit unions as well, as they frequently offer competitive rates.
Prepare the required identification and financial information, such as your social security number, proof of address, and employment details. Make sure you meet any eligibility criteria specified by the financial institution.
Follow the online application process, providing the requested information and uploading any necessary documents. Alternatively, visit a local branch to open the account in-person if preferred.
Tips for Maximizing Returns on High-Yield Savings Accounts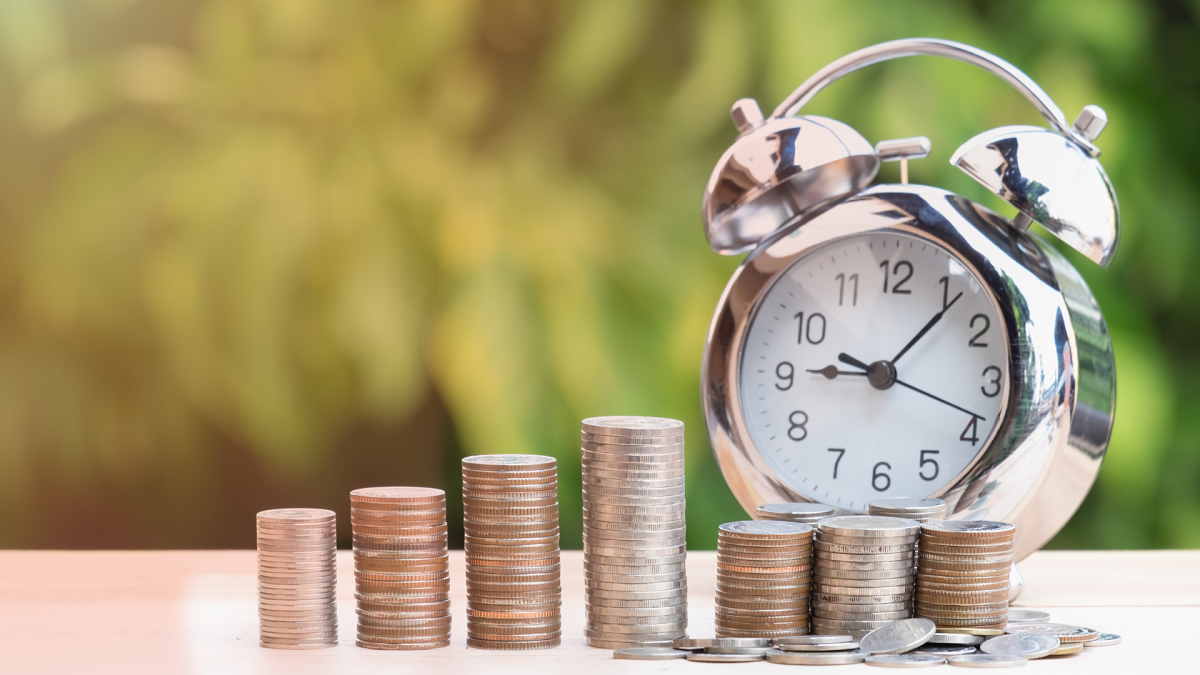 Set up automatic transfers or scheduled deposits to ensure a consistent flow of funds into your high-yield savings account. By developing regular savings habits, you can maximize the growth of your savings over time.
Stay informed about changes in interest rates offered by your bank or credit union. If rates drop significantly, consider exploring other options that provide competitive rates or negotiate with your current financial institution to match prevailing rates.
Carefully review the terms and conditions of your high-yield savings account. Pay attention to any limitations, such as minimum balance requirements or fees for certain transactions. Understanding these details will help you avoid unexpected charges and make the most of your savings.
High-Yield Savings Accounts with The People's Federal Credit Union
High-yield savings accounts can be an effective tool for growing your savings and achieving your financial goals. Start growing your savings with the power of The People's Federal Credit Union's high-yield savings accounts today, and enjoy competitive interest rates, exceptional service, and the peace of mind that comes with being part of a trusted financial community.