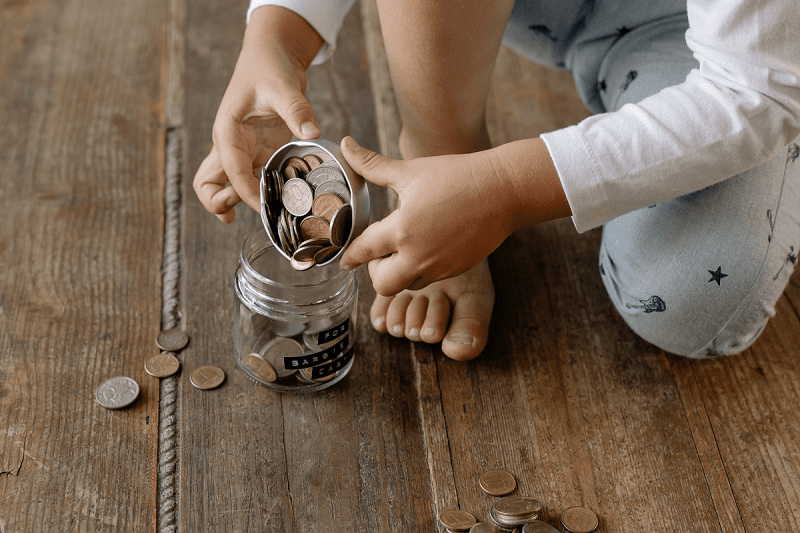 As a parent, there are endless things to teach your children. From walking to talking to riding a bike, there is always something to teach and new knowledge to instill. As your child gets older, the lessons tend to get a little more serious. One of the most important subjects to discuss is money.
It's never too early to teach your child the ins and outs of good money habits. Most children understand the concept of money, but they don't understand how to best manage it. This is where you come in with your financial wisdom.
By teaching your child about money and how finances work, you're better able to set them up for financial security and success. Even the simplest things like having a budget, setting limits, and resisting impulse buys are true life-long lessons.
Don't know where to start? Here are some tips and tricks for how to talk to your child about money.
Make It a Family Affair
In order for a child to really learn the importance of money, you'll want to give them a chance to play a role in some of the finances. Finances shouldn't be a one and done conversation. Allow your child to see how monetary decisions have an impact.
One of the best ways to do this is to get your child involved with basic financial decisions. Pose the question of what's for dinner. Let your child look at a local grocery store's circular to understand the cost of certain items.
While surf and turf sounds like an amazing meal every night of the week, allowing your child to see the cost of certain products may sway their choice in food. Understanding the importance of buying items on sale and getting the best bang for your buck are vital in making smart financial decisions.
When discussing what to buy for dinner or what clothes your child wants to buy with their allowance, explain why certain items cost what they do. This is also a great time to explain want vs. need and the importance of setting a limit on buying nice-to-haves vs. necessities.
Set a Good Example
Another important part of talking to kids about money goes beyond words. Your actions as a household provider will shape your child's ideas about what good spending habits are and aren't. Your child looks to you for cues on how to behave, including money management.
One of the best ways to teach your kid the ins and outs of managing money is to be a role model. Show that you put your money where your mouth is and be sure to make sound financial decisions. Some of the ways to do this include:
Setting a budget and sticking to it
Avoiding credit card debt
Being open about saving money
Not making impulsive buys
By modeling good financial behaviors early on, your child is more likely to get the message about just how important it is to wisely manage their money.
Allowance
To most kids, the idea of money is abstract. It's hard to know how to manage dollars and cents without having money of your own. If you're ready to teach your child about the importance of wisely spending and saving money, starting off with an allowance is a great idea.
Any amount of money, such as $5 to $10 a week for completing chores, is plenty to teach your kid about financial basics. An allowance shows your child that money must be earned. It isn't something that's just given freely, except, of course, on holidays and birthdays.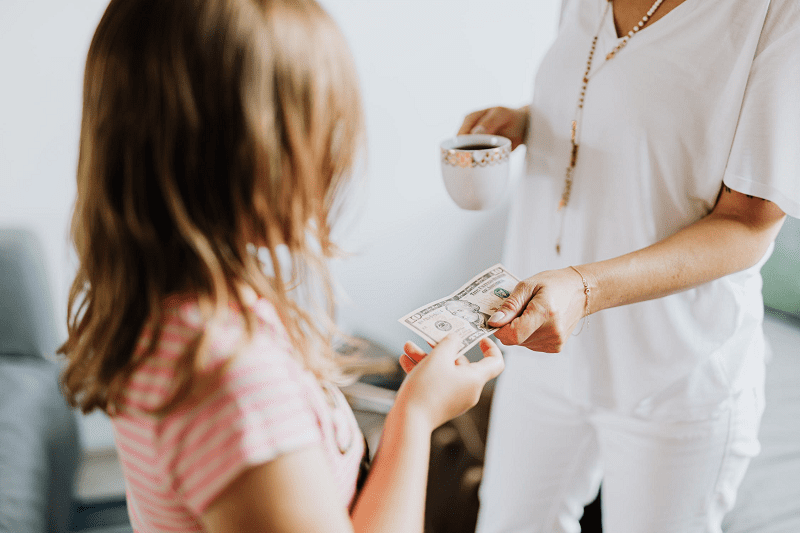 By having money of their own, you can teach your child about the importance of saving while also spending wisely. For example, if your kid wants to buy an expensive item but doesn't have enough money, you can teach various lessons.
One, you can explain to your child that they can save their allowance to buy that item in the future. Or you can teach them that maybe there's a cheaper option that offers the same benefits but at a lower cost.
Create a Savings Account
As your child starts to build up their allowance, you may want to take your financial advice a step further and discuss the idea of making money by saving money. It's time to dump those years' worth of savings out of the piggy bank and into a savings account!
A savings account is the perfect way to teach the importance of saving money at an early age. Even if your child just deposits a few dollars a month, allowing them to see their money grow over time can prove the benefits of saving money.
Setting money aside is often a foreign concept, even for adults. By teaching this lesson early, your child will be on a smart financial path.
Choose TPFCU
If you're interested in opening a savings account for your child, look no further than The People's Federal Credit Union. TPFCU offers a Free Kasasa Saver Account and other accounts that are ideal for youngsters.
We even offer the Kirby Kangaroo program, which is a fun, educational program that teaches children 12 and under important lessons about money. This program can help your child to develop good saving habits while also learning how a credit union works.
Interested in learning more? Ready to install smart money habits in your child? Contact our team at (806) 359-8571 to discuss your needs. We look forward to building financial literacy and security together!