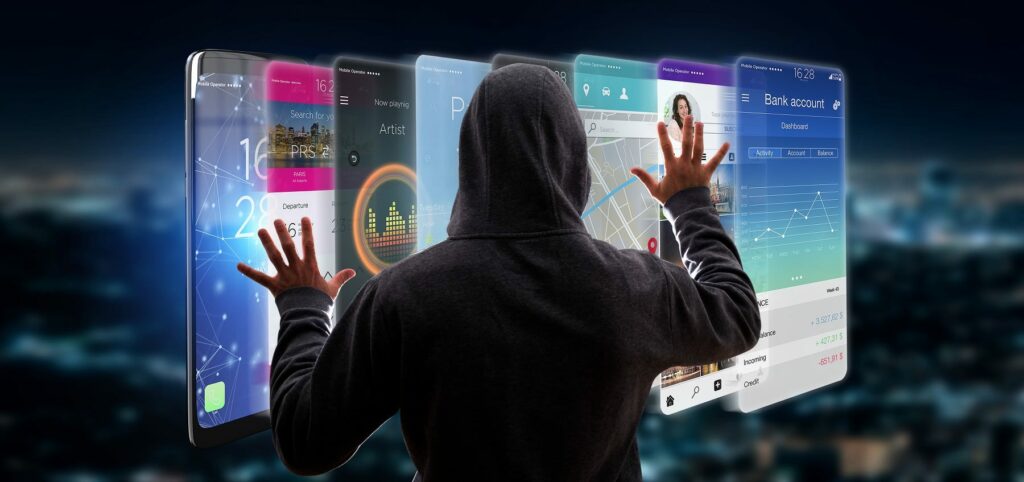 Protecting your identity when shopping, dining out, or spending time in public places is essential to help avoid becoming the victim of identity theft and fraudulent activity scams. In recent years, hackers and scammers have switched their focus from computers to smart devices, increasing the risks of becoming a victim.
Whether you are playing an online game, shopping online on your smartphone, or accessing your online banking information on your tablet, it is essential to take extra precautions to protect your identity and financial information.
Tip #1: Do Not Connect to Free Public Wi-Fi Networks
One of the easiest ways for hackers to get your financial information is when you open financial apps while connected to free wireless hotspots. Some free hotspots upload malware to your phone and give hackers access to everything on your phone.
Tip #2: Protect Your Debit and Credit Cards
Skimmers are another device used to steal your card and personal data. Skimmers are small devices that attach to card readers. When you swipe the card, all of the card data is transmitted to a hacker. It is safer to pay using your mobile wallet on your phone or with cash to avoid having your card data stolen.
Tip #3: Watch What You Post on Social Media
If you are going away on vacation or for business, don't advertise it on social media. You may think only friends and family can see your posts but this is not always the case. Wait until you return to post pictures and other details of your trip.
Tip #4: Have Packages Delivered Where They Can Be Received
Packages get stolen when they are left and no one is home. Make sure to ship packages to your office or a neighbor who can bring them indoors if you won't be at home.
Tip #5: Avoid Opening Strange Emails/Text Messages with Links
Hackers are getting better at mimicking email addresses that look authentic. So, emails or text messages saying there is something wrong with your debit or credit card or financial accounts are quite common. The links in these emails and text messages take you to a fake website that looks like the real thing.
Tip #6: Be Aware of Calls from So-Called Charities
It is not uncommon to get phone calls from non-profits asking for donations. Many of these are robocalls from scammers who just want your debit or credit card number. It is better to make donations in-person or mail a check directly to your favorite charity.
Tip #7: Shop with Retailers You Know and Trust
Another scamming trend is the growth of fake online retail sites that seem like they have bargain-basement prices. Instead of getting what you ordered, you later discover you have tons of charges on a credit card or debit card you did not authorize.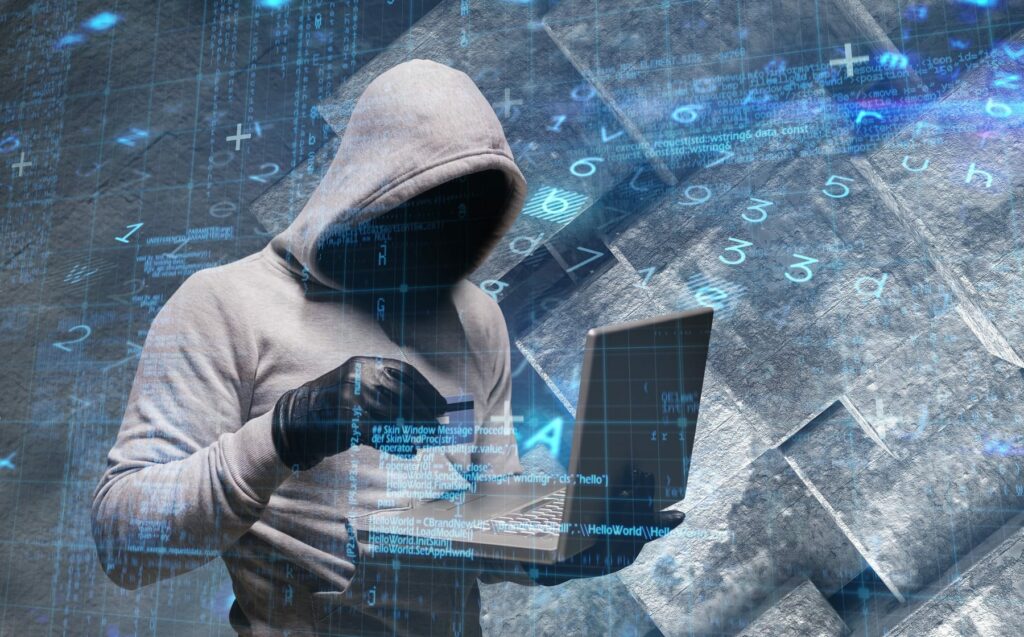 Tip #8: Make Sure Antivirus, Malware, and Spyware Are Up-to-Date
Check and verify you are running the latest releases on your computers, smartphone, and tablet devices.
Tip #9: Change Your Passwords and Pin Codes
If it has been some time since you've updated passwords and pins, this is a good time to do it to protect your accounts.
Tip #10: Be Mindful of What You Say
Whether you get a phone call or are in line waiting to check out, be mindful of what personal information you share.
Bonus Tip: Monitor Your Accounts and Credit Report
Get in the habit of checking your accounts daily and verify all charges are yours. It also helps to sign up for free credit report monitoring so you are alerted if there are changes.
By using these tips, you are better able to protect your personal and financial information and avoid identity theft.
To learn more good money management tips, tricks, and ideas, please feel free to stop by your nearest branch of The People's Federal Credit Union in Amarillo, Canyon, or Childress or call us at (806) 359-8571 today!