Opening a savings account is a great idea if you want to save up for upcoming expenses, create an emergency fund, or simply put your extra cash away for a holiday or rainy day.
Savings accounts are low risk, and they don't require a big initial investment. Plus, you earn interest on your money, all while still maintaining easy access to your cash when you need it.
With all the different savings account options out there, it can be difficult to figure out what works for you. To help you get started on your savings journey, we've put together some tips to get the best interest rates and maximize your earnings from a savings account at a credit union.
When saving your money, you always want it to get you the best return possible. The best way to do this is to find a savings account that gives you a great savings rate, and one that has an option for you to improve your rates over time.
Here are some tips to find the best interest rates when you save with a credit union:
Compare the Rates to Other Financial Institutions
Online banks, brick-and-mortar banks, and credit unions are all similar in that they offer basic financial services, including savings accounts. However, the rates offered by banks and credit unions differ, which is a vital consideration to make before you open an account. Here are a few comparisons:
Online Banks
Online banks charge lower monthly maintenance fees and offer a higher interest rate for savings accounts. These banks do not need to worry about overhead costs and, thus, do not need to charge higher account fees to generate income. They charge an average of $6.50 less than traditional banks in savings account fees.
An example is Marcus by Goldman Sachs, an online-only bank that offers high-yield savings accounts, high-yield certificates of deposits (CDs), and no-fee personal loans. This bank has one of the best-ranked savings accounts, with a great savings rate and no account maintenance or service fees.
Credit Unions
Credit unions are nonprofit institutions and work to serve their members. All the profits made are reinvested into the membership in the form of  higher interest rates for their savings or lower loan rates.
That being said, not all credit unions are open to the public; some are available only to people in certain workplaces or residing in specific locations. Before you can apply for a savings account at a credit union, you need to check whether you are eligible to join that credit union.
The National Credit Union Administration (NCUA) tracks the rates charged by financial institutions on common loan and deposit products. Quarterly data from the NCUA shows that credit unions consistently offer higher savings rates while keeping the monthly maintenance fees low. The monthly fees at credit unions are an average of $6.34 less than the fees at traditional banks.
Brick and Mortar Banks
National banks have the convenience of accessibility, with many ATMs and branches all over the country. They are open to the public, which means you don't need to become a member.
However, they are for-profit institutions and work to increase the earnings of their shareholders. These banks charge higher monthly maintenance fees and overdraft fees, and they often offer lower rates for savings accounts.
You can consider saving with local banks that are tied to their immediate community and give a personalized experience to their clients. Local banks offer attractive rates on savings accounts, and they often charge no fees or very low amounts. However, local banks may not offer all the services you need, and you might need to have accounts with multiple institutions.
Researching Credit Unions in Your Area
To find credit unions in your area, you can use the NCUA's Credit Union Locator and their Research a Credit Union applications. These tools help you find details about credit unions in your area, and you can also request information about a credit union's financial performance.
Once you know which credit unions are in your area, you can check which unions and savings accounts you are eligible for.
Checking Interest Rates on Websites
Once you know which credit union savings accounts you are eligible for, it's time to check which institution offers the best interest rates on your savings. This requires checking on each credit union's website and comparing rates to see which one benefits you the most.
"Shop and Compare" Before Choosing
A holistic overview of your options is vital before you jump in on a specific account. In addition to the interest rates, you also need to consider monthly maintenance fees, minimum balance requirements, and any other fees you might be charged. You certainly don't want to risk large fee amounts creeping into your interest when your statement cycle comes out.
How to Maximize Your Savings with a Credit Union
Now that you know how to compare interest rates and find a great credit union near you, let's look at how to get the most from your savings. Here are some tips to maximize your earnings when you save with a credit union:
Maintain a Higher Account Balance
Most financial institutions offer a higher savings rate when you keep a higher balance in your savings account. This means you get a bigger payout for your money over time.
However, ensure that your savings are not above the insurable amount, to avoid loss in case your financial institution fails. While banks use FDIC insurance to insure your savings, credit unions use NCUA insurance. The maximum amount covered in both instances is $250,000. If you have more than this amount in savings, consider having multiple savings accounts to meet the insurance limits.
Set Up Automatic Savings
Setting up automated savings helps you put money away without thinking about it, and it certainly dissuades any temptation to not save. This way, your savings amount will grow each month, and you can reach your savings goals easily. As your savings balance increases, you also get a higher interest rate, giving you a bigger payout.
Different Types of Savings Accounts
There are many types of savings accounts, also known as deposit accounts, to look at before you know which account will give you the most yield for your savings. Here are the various types of deposit accounts to consider:
Traditional Savings Account
The traditional savings account is the "normal" account we all picture when we begin thinking about savings. You deposit your money in the account and it earns interest. You have access to a set amount of withdrawals each month and, once you exceed the maximum number of withdrawals, you will incur fees.
Money Market Accounts
These accounts give you the potential to earn higher interest rates while having easy access to your money. They offer higher savings rates than traditional savings accounts, and you can access your funds through an ATM or a debit card.
Money market accounts do, however, impose maximum withdrawal restrictions. Going over these restrictions will attract fees and the potential closure of your account by your financial institution if it happens too regularly.
Certificates of Deposit
This deposit account is good for people who want to earn a higher savings rate and do not need their money immediately. A certificate of deposit (CD) is a timed deposit, which means you invest your money for a set amount of time, often up to 60 months.
Your money keeps earning interest until the CD matures, at which time you can withdraw your money or put it into another CD. There are typically no monthly maintenance fees with CDs, but if you withdraw the money before the maturity date, you will incur penalties.
High-Yield Savings Accounts
A high-yield savings account allows you to get competitive rates on your money while keeping monthly maintenance fees at a minimum. These accounts are not offered by brick-and-mortar banks. They can only be found at online banks, neobanks, and credit unions. The savings rates offered are higher than those offered for regular savings accounts, and the fees charged for excess withdrawals are often very low.
Cash Management Accounts
This type of deposit account is offered by brokers and non-bank financial institutions. It offers services similar to both savings accounts and checking accounts. You benefit from minimal fees, high savings rates, the use of debit cards and paper checks, and the free use of ATMs. Cash management accounts also offer FDIC insurance that's higher than the normal $250,000.
This means you can save a larger amount and earn higher interest without worrying about losing your money should your financial institution fail.
Lock Away Your Money for Longer
The best way to earn more from your savings is to keep your money in the account for longer. Avoid withdrawing money prematurely, as this attracts fees, and you'll lose out on potential interest in the future.
The longer you keep your money saved, the more your interest compounds, giving you a big return later on. If you take out a certificate of deposit, consider making it for a longer term to get more benefits. However, if your deposit rate is fixed, you might not be able to take advantage of interest rate hikes later on.
Set Up Separate Accounts for Different Savings Goals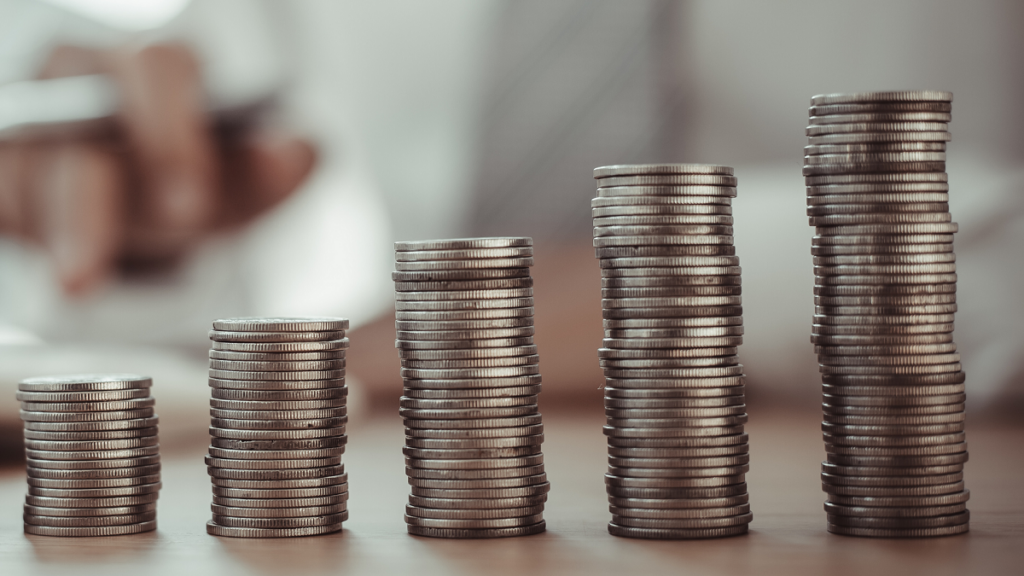 If you are saving for different specific goals, it is best to open up separate savings accounts and have them automated so that each goal grows without you thinking about it. This way, you meet your goals faster and don't have to worry about insurance limits.
Savings accounts can be for specific goals like buying a car or making a down payment on a home. They can also be for specific categories of persons, such as kids' or students' savings accounts.
If you are saving for your children's college studies, you can take out savings plans like the 529 college savings accounts. With these plans, you invest your after-tax contributions in a mutual fund that will be used to pay for higher education expenses later on. The benefit is that the money will not be taxed when it is withdrawn.
If you want to save up for retirement, consider taking up a 401k plan, which automatically takes a percentage of your paycheck and invests it into your retirement fund.
Pay Your Credit Cards
Carrying credit card debt costs you a lot of money in interest and fees. This can outweigh the amount you have in your savings accounts, which often earn less savings rates than the interest rate charged on your credit card. Paying off debt every month thus limits the fees you have to pay, and you can have excess money to increase your savings balance.
Why Choose the People's Federal Credit Union?
The People's Federal Credit Union serves residents of Texas, offering you the best services for all your savings account needs. We offer some of the best savings interest rates for a Texas credit union, with a variety of savings accounts available for your choosing.
Are you looking for great interest rates on your savings? Look no further than The People's Federal Credit Union! Visit our website to learn more and join our community.