A credit savings union is a not-for-profit financial institution owned and operated by its members. Differing from traditional banks, a credit savings union places greater emphasis on the needs of its members as opposed to generating profits. When you join a credit savings union, you automatically acquire shares in the organization. Credit unions often serve a specific group, such as employees in the same workplace, members of a church or specific union, people in the military, or members of the same community.
Members of a credit savings union have access to a range of financial services and products, including savings accounts, checking accounts, loans, credit cards, and other products. These products are offered at competitive rates, allowing members to enjoy the financial benefits of a traditional bank, with lower fees and higher returns.
Key Features of a Credit Savings Union
Credit savings unions offer several key features that make them attractive to consumers looking for alternatives to traditional banking. Being a not-for-profit organization, its main goal is to serve its members.
As a result, credit unions are able to:
Offer lower interest rates on loans.
Provide higher interest rates on savings.
Charge fewer fees.
Provide personalized customer service compared with larger banks.
At The People's Federal Credit Union (TPFCU), our members enjoy all of the above benefits, in addition to:
Online and mobile banking solutions
No monthly fees
Overdraft protection and overdraft courtesy
The option to close their account at any time
Credit Unions vs. Traditional Banks
There are some critical differences when it comes to not-for-profit institutions like credit unions and traditional banks. Some of these differences are highlighted below
Cooperative Ownership Structure
Credit unions are owned and operated by their members, meaning that profits are returned to their customers through lower interest rates on loans and higher interest rates on savings.
Having a cooperative ownership structure allows for decision-making that is democratically determined. This means that members of a credit union have a say and get to vote on major decisions within the credit savings union, such as changes to bylaws, budgets, and mergers with other credit unions, as well as electing the credit union's board of directors.
Focus on Member Service Rather Than Shareholder Profit
Credit unions prioritizing their member service over shareholder profit creates an environment of transparency, trust, and financial stability. This is what sets them apart from other types of financial institutions that do not always put their clients' satisfaction first.
Eligibility Requirements for Joining
Credit unions and banks differ significantly in their joining requirements.
Banks tend to have more stringent requirements for identity verification than credit unions. While banks require additional forms of personal identification to open an account, credit unions tend to focus on identifying members through their name and address. –Can we take this out? We have the same requirements as banks for verifying members.
Additionally, when going to a bank to open an account, the minimum deposit is merely to open an account, whereas, at a credit union, the minimum deposit is an investment in the form of shares within the credit union.
The Benefits of Joining a Credit Union
Joining a credit union comes with a number of advantages, including:
Lower Fees and Better Interest Rates on Loans and Savings
Credit union members benefit from lower fees and better interest rates than what traditional big banks can offer, making them a great choice for those who are looking to save money. They are able to do this because they are owned by their members and are not driven by the need to make profits for shareholders, which allows them to pass on the savings to their members.
Access to a Range of Financial Products and Services
Credit unions typically offer a wide range of financial products and services to meet the needs of their members, including online banking, mortgages, and even student loan refinancing. These products and services are designed to be more affordable and accessible than traditional banks, giving members the opportunity to access the financial support they need.
Community-Focused Initiatives and Social Responsibility
Credit unions are often heavily invested in their local communities and work to benefit their members. These initiatives include partnerships with local businesses and organizations, support for local causes, and community-wide financial literacy initiatives.
In addition, credit unions are often active in promoting social responsibility and have established policies to promote the financial health of their members.
Services Offered by a Credit Savings Union
The People's Federal Credit Union offers members a wide range of services and products such as:
Checking accounts
Savings accounts
Club savings
Personal loans
Home mortgages as well as home equity loans
Signature loans
Auto loans for two-wheel and four-wheel vehicles
Loans for RVs and boats
Credit cards
We also have personalized accounts such as our TPFCU Savings Account and Kirby Kangaroo ® Kids Savings Accounts.
Becoming a Credit Union Member
The People's Federal Credit Union is dedicated to promoting financial well-being among its members by offering a comprehensive range of products and services that are tailored to meet its members' needs.
To qualify for membership you need to be eligible in one of the following ways:
Work/have worked/or retired from one of the companies in our field of membership.
Be a member in one of the associations listed in our field of membership.
Live, work, worship, or attend school in businesses and other legal entities within the underserved areas listed in our field of membership.
Be a member of the immediate families and organizations who qualify for membership.
Be an immediate relation of a member of TPFCU.
Becoming a member can be done seamlessly at one of our branches throughout Texas or via our website.
Tips for Choosing the Right Credit Union
It is important for potential members to make sure that the credit union they choose is the right fit for them. Consider the following criteria when deciding to join a credit union:
Account fees and charges
Customer service reviews
Range of financial services and products offered
Interest rates on loans and credit
It is also important to check if a credit union is federally insured. The People's Federal Credit Union is backed and insured by The National Credit Union Administration (NCUA), which is an independent agency of the United States government that regulates, charters, and supervises federal credit unions.
After comparing the advantages of credit unions, potential members can make an informed decision about which credit union would be the best fit for them.
Why TPFCU Is the Right Choice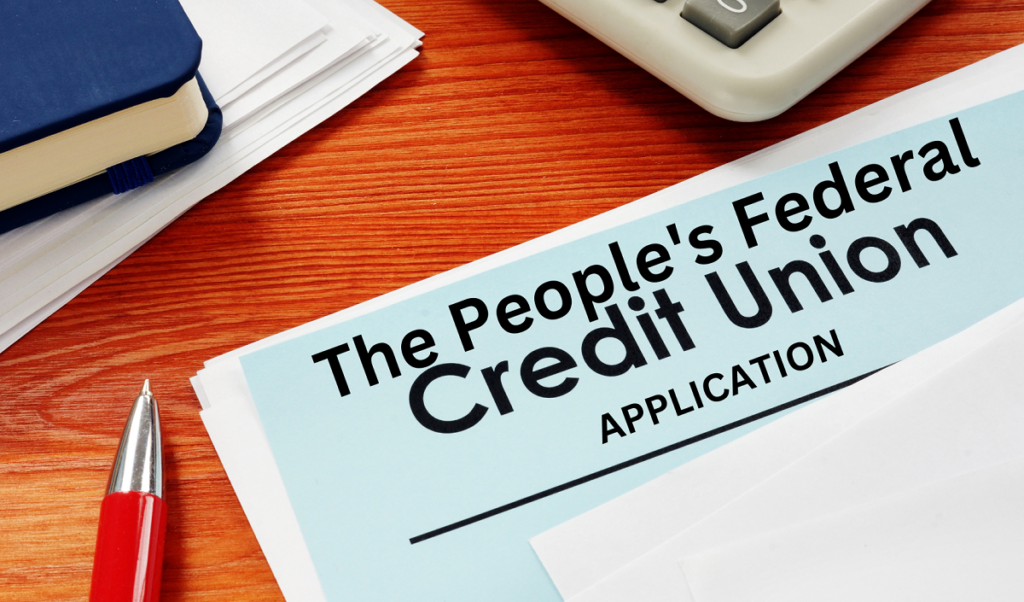 Offering members convenience, competitive interest rates, and a wide range of financial services, The People's Federal Credit Union (TPFCU) is the superior choice for people living in the Amarillo, Texas area. Our financial products and services include checking and savings accounts, loans, and mortgages that are tailored specifically to the needs of our members.
We also have credit union insurance administration through the NCUA (National Credit Union Administration) with protection for up to $250,000 in deposits from the FDIC (Federal Deposit Insurance Corporation).–Let's take that out. We have nothing to do with the FDIC.
TPFCU's accounts come with no monthly service fees and offer competitive rates on auto loans, mortgages, home equity loans, and all of its deposit accounts. Our free mobile and online banking platforms conveniently allow members to securely access their accounts, whether they are at home in Texas or from anywhere in the world.
Become a member at The People's Federal Credit Union today to enjoy competitive rates and personalized service that puts your needs first!